Looking for a cute DIY gift idea for St. Patrick's Day? This Catch a Leprechaun Kit would be a great surprise for any kid, and may encourage plenty of imaginative playtime fun too! The kids and I put one together to mail to their cousins. Who knows? Maybe they'll manage to catch one of those sneaky leprechauns this year. The best part is that most of these items can be found at the dollar store, making this a very affordable DIY gift idea for St. Patrick's Day!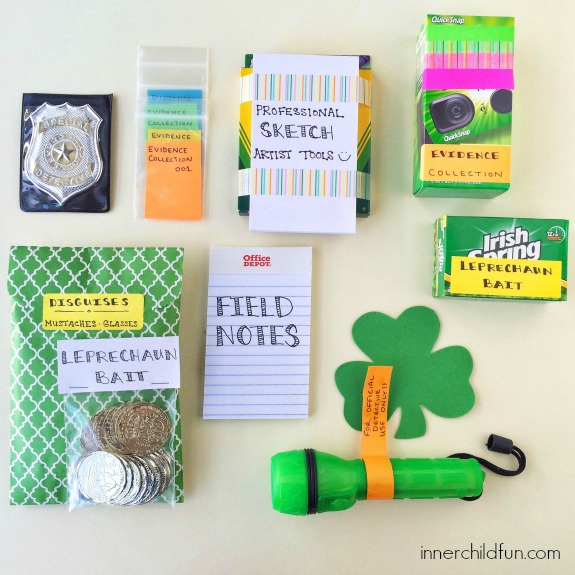 Here are a few ideas you may want to include in a Catch a Leprechaun Kit:
Be sure to label the inside of your shipping box as a "Catch a Leprechaun Kit". You may want to label items to go along with the theme.
Decorate your Catch a Leprechaun Kit with: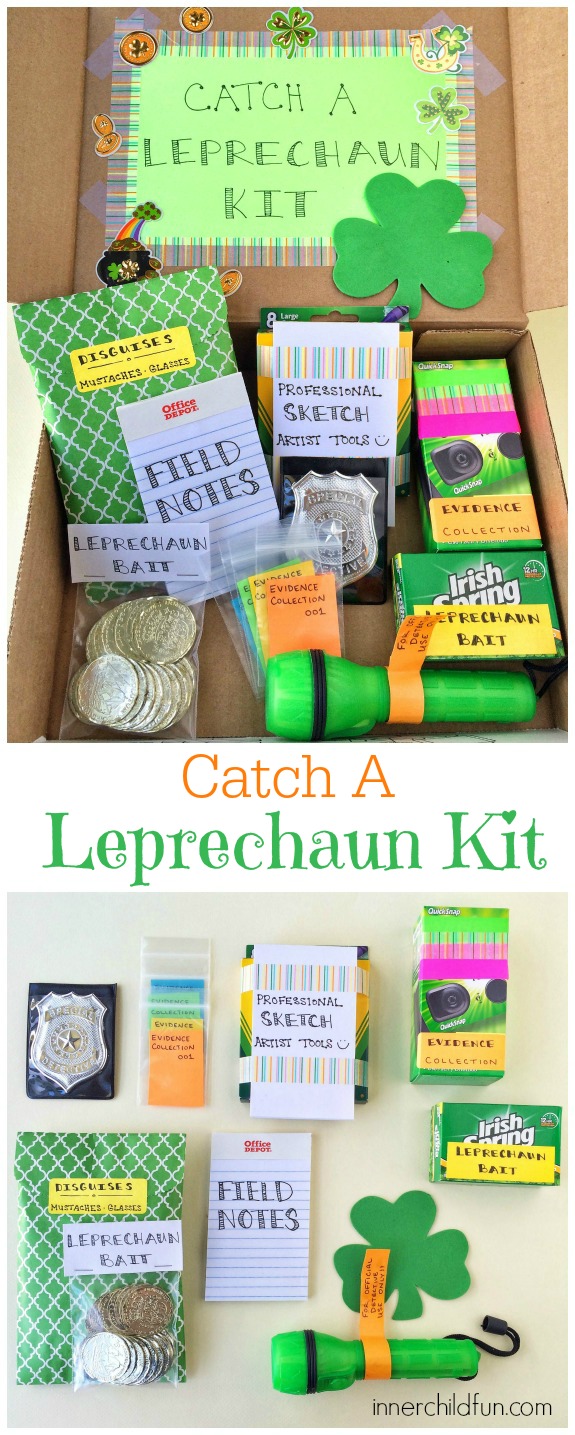 More Ideas for St. Patrick's Day Fun:
For more Spring activities to do with the kids, check out our Ways to Play Spring 2015 Printable Calendar . It's full of fun and festive kid-friendly activities for March, April, and May!

---
---
Disclosure: This post contains affiliate links. Thank you for supporting us!