It's time for Spring cleaning, and what better way to make cleaning fun for kids than to put together a cleaning kit of their very own? This cleaning kit for kids is simple and easy to make! Many Montessori-inspired homes and classrooms use cleaning activities to teach kids important life skills, but the cleaning tools can be very expensive. The best part is cleaning kit is that all of these items can be found at your local dollar store. Finally, an affordable cleaning kit the kids can use that doesn't cost a fortune!
Here's how to make a cleaning kit for kids of your own: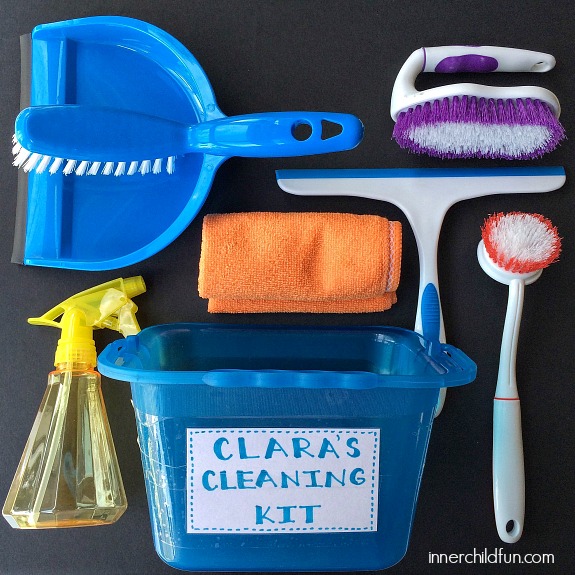 Step 1 — Gather Your Materials:
Some ideas for what to include in your cleaning kit:
Step 2 — Personalize It (optional)
On a piece of paper, write your child's name along with "cleaning kit" to give your project a more finished look. Attach to the bucket with clear packaging tape over top to protect the label from water.
Step 3 — Invite the Kids to Help Clean
Many little ones enjoy doing meaningful work, and cleaning simple things can be a great way for them to contribute to the household while practicing important life skills. My kids love to clean table tops, countertops, dust furniture, and they especially love to wash windows! They were so happy to have cleaning kits of their own, and I love how this can be a constructive way for them to burn off some their seemingly endless amounts of energy.
More Cleaning Ideas: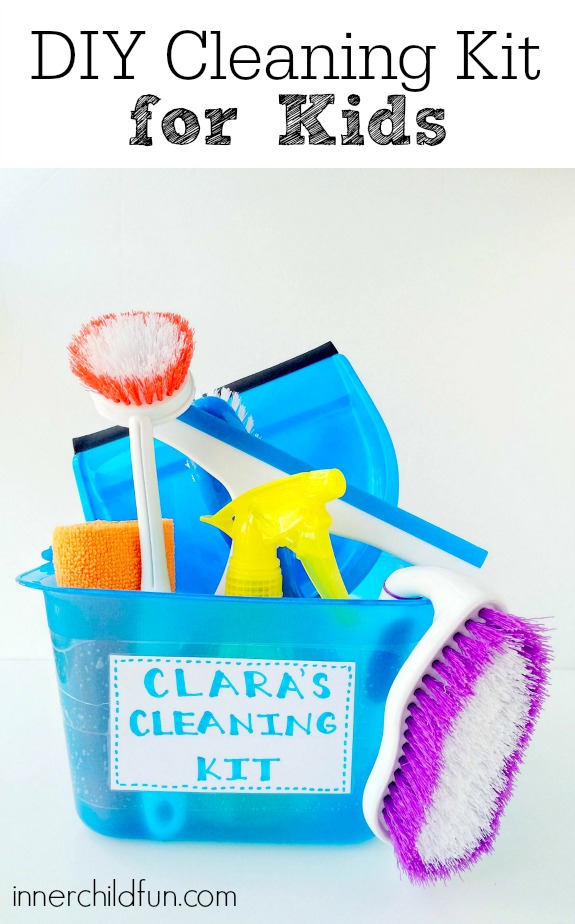 For more Spring activities to do with the kids, check out our Ways to Play Spring 2015 Printable Calendar . It's full of fun and festive kid-friendly activities for March, April, and May!

Disclosure — This post contains affiliate links. Thank you for supporting us!