Making bird feeders is such a fun activity to do with the kids, and a great way to show our love and appreciation for our feathered friends. These easy bird feeder kits are very frugal to make, and they are sure to bring lots of smiles! I love how such simple materials can make kids so happy!! Who wouldn't want to receive a little package in the mail like this? Here is everything you need to know for making a bird feeder kit for an easy handmade gift.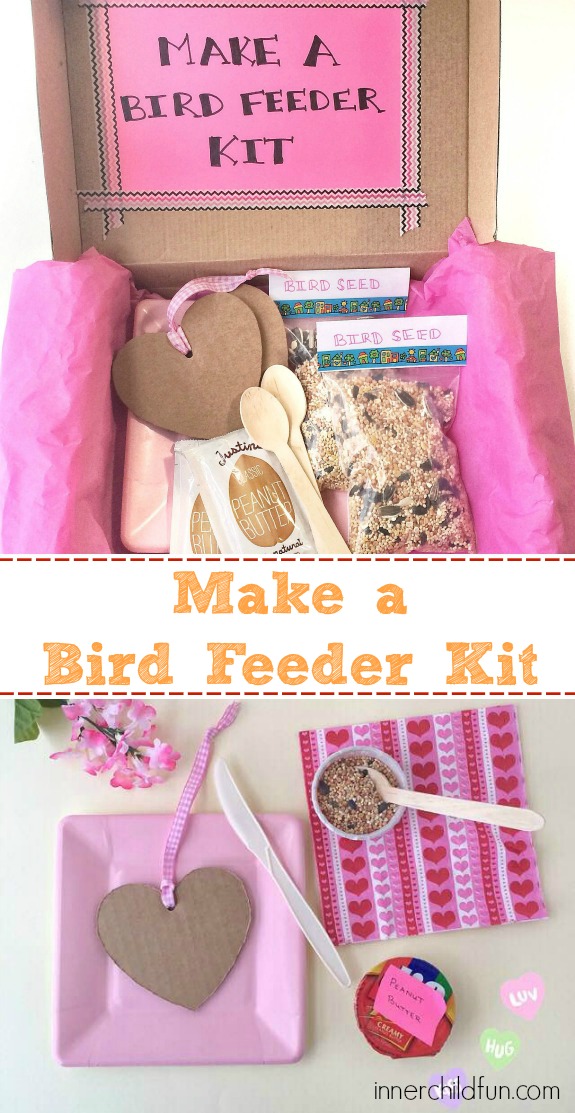 To Make a Bird Feeder Kit of Your Own, You Will Need: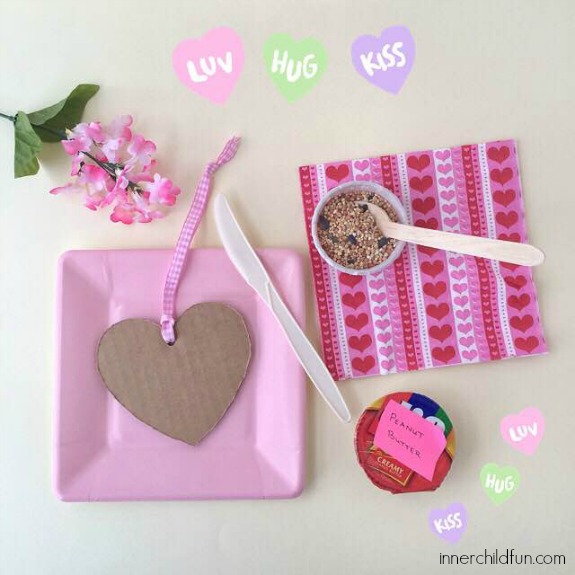 1. Scoop bird seed into plastic zipper bags and seal shut. Use an index card to create a bag topper. Decorate the bag topper with washi tape, if desired. Staple the bag topper into place at the top of the bag.
2. Use kitchen scissors to cut corrugated cardboard into shapes. Use a hole punch to add a hole near the top, and thread a ribbon through the hole.
3. Use paper and markers to create a "Make a Bird Feeder Kit" sign. If desired, use washi tape to attach the sign to the inside of the shipping box. (You may want to add a bit more packing tape to the ends to secure it in place.)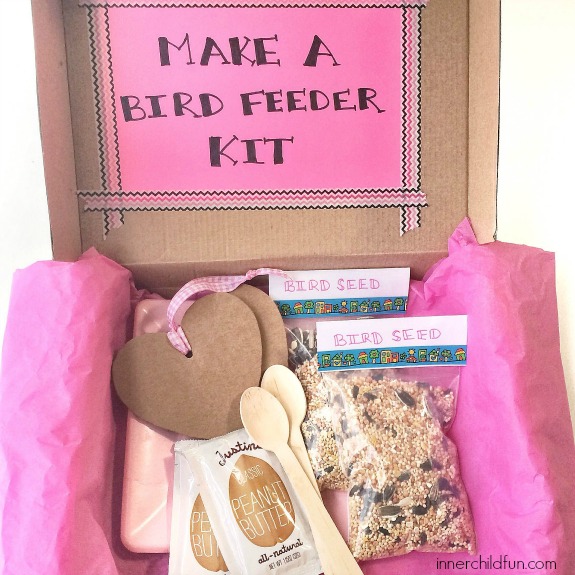 4. Add tissue paper to the shipping box, then add the paper plates, cardboard cut outs, peanut butter packets OR small container of vegetable shortening, and wooden spoons. Write a simple note on an index card for the recipient, if desired.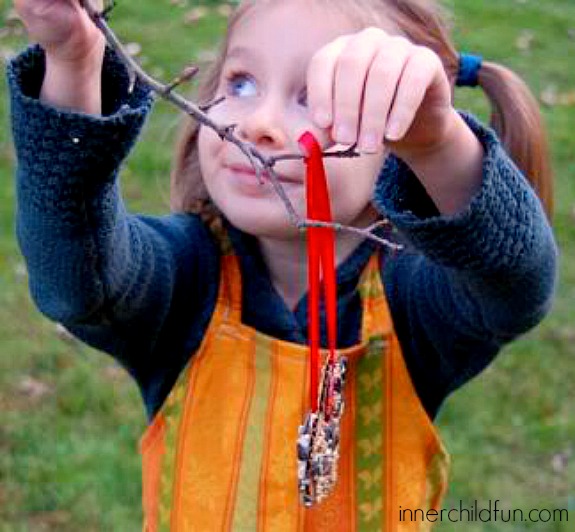 Have fun!!
More DIY Care Package Ideas Here:
Disclosure: This post contains affiliate links. Thanks for supporting us!